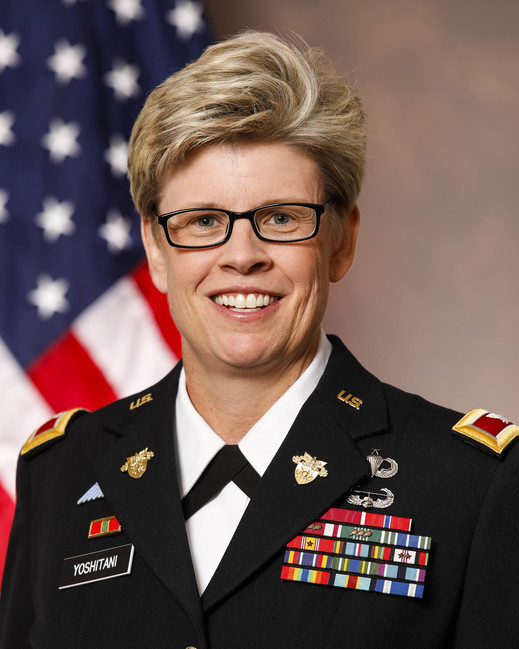 Colonel Gail Yoshitani, Professor and Head of the Department of History
Colonel Gail E. S. Yoshitani is the Professor and Head of the Department of History at the United States Military Academy at West Point. After earning her PhD in military history from Duke University in 2008, she became a permanent member of the West Point faculty. Since 2008, she has returned to the operational force on two occasions to serve as an Army strategist. In 2011, she served as the Director of the Commander's Initiatives Group, Combined Forces Special Operations Component Command-Afghanistan; and, in 2015-16, she served as a Fellow on the Chief of Staff of the Army's Strategic Studies Group in Washington, DC. She is the author of Reagan on War: A Reappraisal of the Weinberger Doctrine, 1980-1984 and co-editor of The West Point History of Warfare, Vol. 4, Warfare since 1945, which won the Society for Military History and George C. Marshall Foundation Prize for the Use of Digital Technology in Teaching Military History.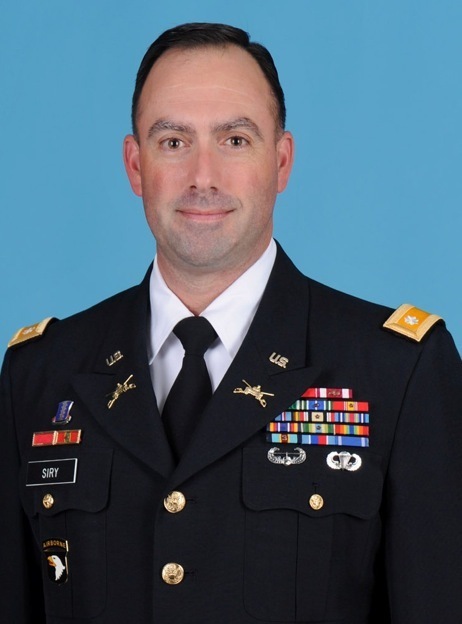 Lieutenant Colonel David R. Siry, Director
Lieutenant Colonel David R. Siry is the Director of the Center for Oral History at the United States Military Academy, West Point. A 1994 graduate of USMA, LTC Siry branched Armor, and he has served in Iraq, Kuwait, Bosnia, and Haiti. On his two most recent deployments, he served as Operations Officer and Executive Officer of a Cavalry Squadron in the 3rd Brigade of the 101st Airborne Division, and as a 1st Cavalry Division Team Chief on a Military Transition Team in Wasit Province, Iraq. LTC Siry earned a Masters Degree from the Pennsylvania State University in 2003. His specialty is the American Civil War. He and his family live at West Point.
LCDR (Ret.) Scott Granger, Archivist
Born in Georgia and raised in Alabama, Lieutenant Commander (Retired) Scott Granger graduated from the U.S. Naval Academy in 1988 with a degree in history. A Surface Warfare Officer, he served aboard cruisers and destroyers before obtaining a Master's degree in U.S. history from the American University in Washington, D.C., in 1996. He has taught history at the Naval Academy, where he was the recipient of the 2004 Class of 1951 Military Faculty Teaching Excellence Award and William P. Clements Award for Excellence in Education, and at West Point, where he received a Department of History Excellence in Teaching Award in 2008.