Colonel Ty Seidule, Professor and Head of the Department of History
Colonel Ty Seidule is Professor and Head of the Department of History at the United States Military Academy at West Point. Commissioned in Armor, he has served in the United States, Germany, Italy, the Balkans, and the Middle East. Before moving to West Point, he commanded the 3rd Battalion, 81st Armor Regiment at Fort Knox, Kentucky. He is the editor of the forthcoming books: The West Point History of the Civil War published by Simon and Schuster and Stand Up and Fight! The Creation of U.S. Security Organizations by the U.S. Army War College Press. Author of numerous articles and book chapters, he specializes in the history of West Point. He is the senior editor of The West Point History of Warfare, a seventy-one chapter military history enhanced e-text. Colonel Seidule received a B.A. from Washington and Lee University and his Master's and Ph.D. in History from The Ohio State University. He has also served as the National Security Affairs Visiting Professor at the Naval Postgraduate School in Monterey, California and as a Research Fellow for Picatinny Arsenal, New Jersey.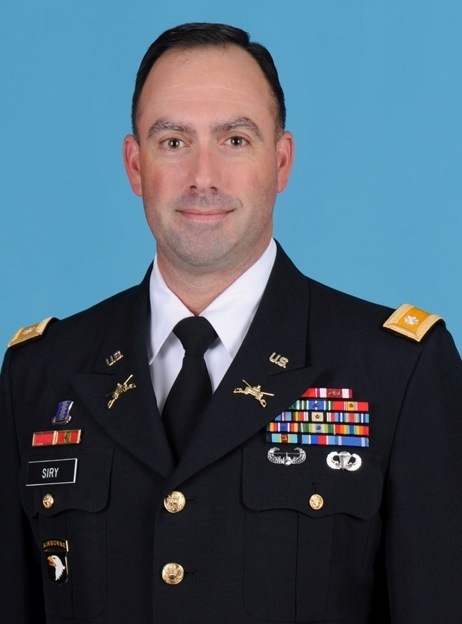 Lieutenant Colonel David R. Siry, Director
Lieutenant Colonel David R. Siry is the Director of the Center for Oral History at the United States Military Academy, West Point. A 1994 graduate of USMA, LTC Siry branched Armor, and he has served in Iraq, Kuwait, Bosnia, and Haiti. On his two most recent deployments, he served as Operations Officer and Executive Officer of a Cavalry Squadron in the 3rd Brigade of the 101st Airborne Division, and as a 1st Cavalry Division Team Chief on a Military Transition Team in Wasit Province, Iraq. LTC Siry earned a Masters Degree from the Pennsylvania State University in 2003. His specialty is the American Civil War. He and his family live at West Point.
LCDR (Ret.) Scott Granger, Archivist
Born in Georgia and raised in Alabama, Lieutenant Commander (Retired) Scott Granger graduated from the U.S. Naval Academy in 1988 with a degree in history. A Surface Warfare Officer, he served aboard cruisers and destroyers before obtaining a Master's degree in U.S. history from the American University in Washington, D.C., in 1996. He has taught history at the Naval Academy, where he was the recipient of the 2004 Class of 1951 Military Faculty Teaching Excellence Award and William P. Clements Award for Excellence in Education, and at West Point, where he received a Department of History Excellence in Teaching Award in 2008.